NEWS FROM RICKMEIER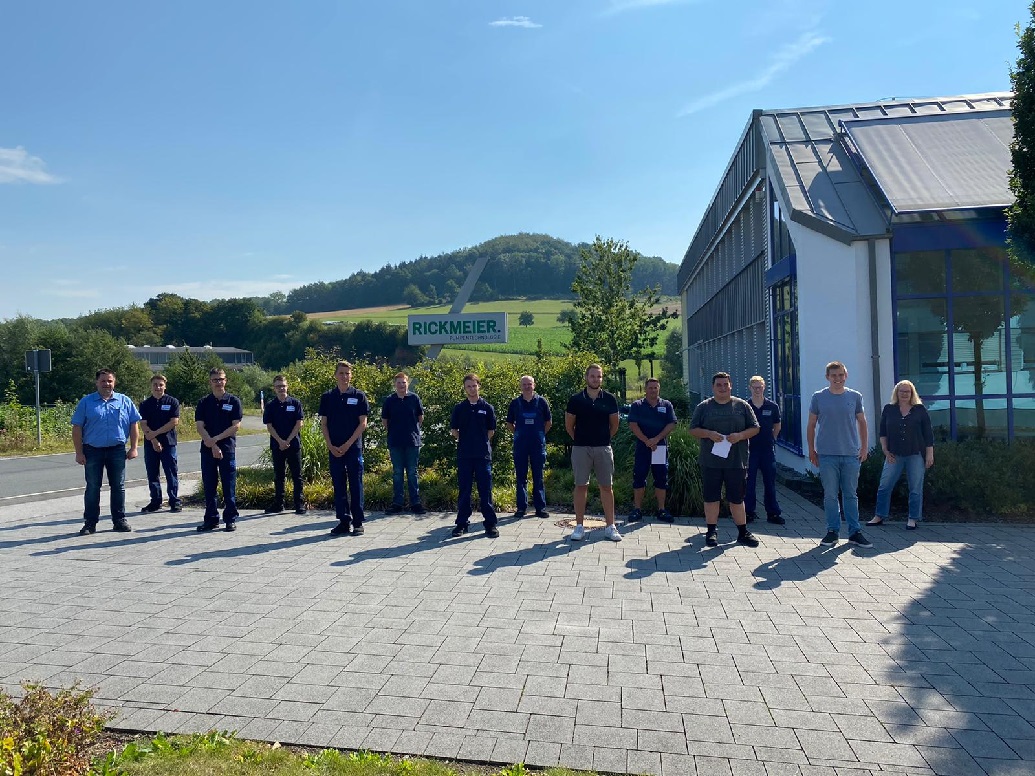 10. August 2020
2020 – Start of apprenticeship at RICKMEIER
Only a few days before the end of the summer holidays, a new stage in the life of six young men begins at RICKMEIER - The apprenticeship. On 10.08.2020 RICKMEIER Managing Director Christiane Schulz, Training Manager Michael Volmer as well as Trainer Ralf Blumenkamp, Personnel officer Christian Schlotmann, chairman of the works council Christian Rüth and JAV member Joshua Schwermann welcomed the new trainees at a breakfast - in the usual Tradition.
Three diversified and exciting years await Julian Specht, Jonas Schrimpf (both industrial mechanics working in mechanical and plant engineering), Michael Bresinski, Timon Mettken, Mateusz Lenkiewicz and Nick Meier (all cutting machine operators).
We wish you much fun and success!
In the same round, four former trainees, Moritz Titzmann, Vincent Hagenhoff (both industrial mechanics, working in the field of mechanical and plant engineering), Matthis Hartmann (cutting machine operator, working in the field of lathe systems) and Jan Trautes (warehouse logistics specialist) were bid farewell from their training and congratulated once again on passing their examinations.
In 2021, apprenticeships as industrial and cutting machine operators, warehouse logistics specialist, industrial clerk and a combined study programme (all m/f/d) at RICKMEIER will be offered again. Information on the training positions can of course be found here on the homepage and in other social networks such as Instagram and Facebook.