NEWS FROM RICKMEIER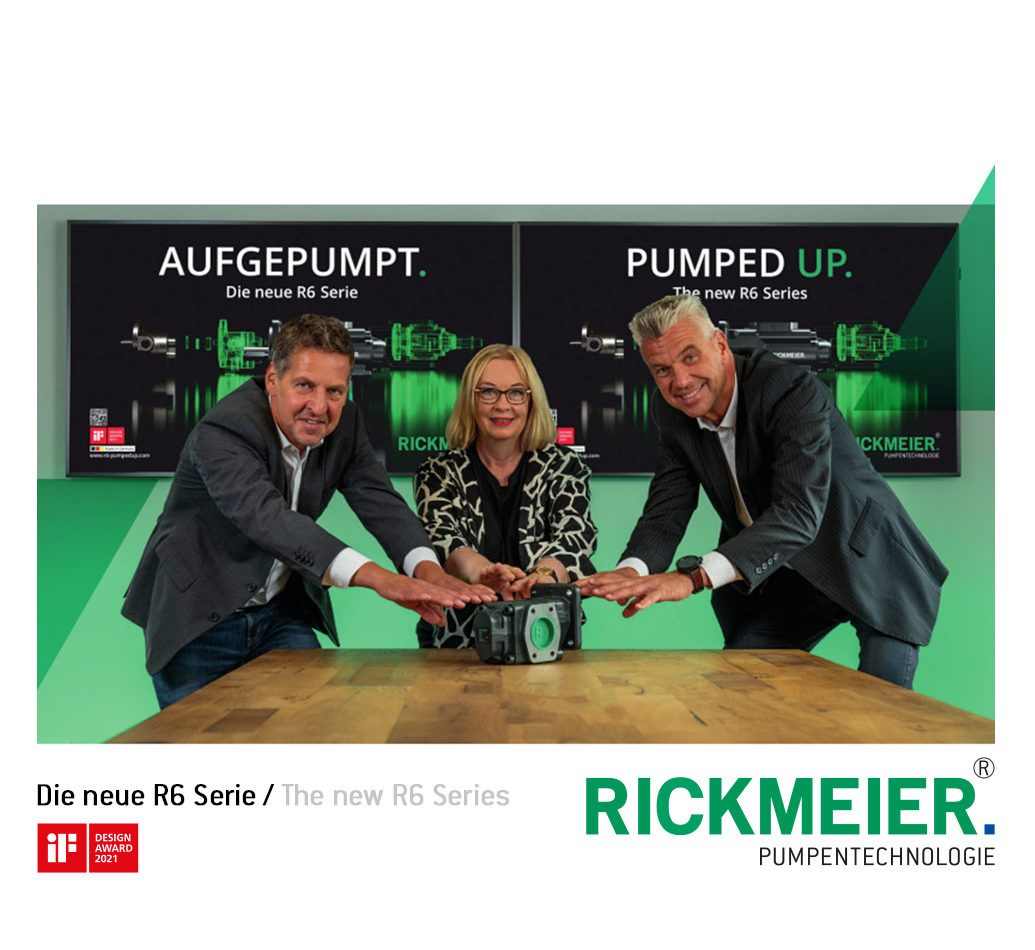 September 20th, 2021
PUMPED UP - The new R6 Series
Under the headline PUMPED UP, we are starting the market launch of the new R6 Series, which, step by step, will replace the established R5 Series.
The term PUMPED UP refers to the expansion of up to 40% in the displacement volume in existing sizes and consistently implemented downsizing.
Much more information about the new R6 series, winner of the iF Design Award 2021, can be found here.