NEWS FROM RICKMEIER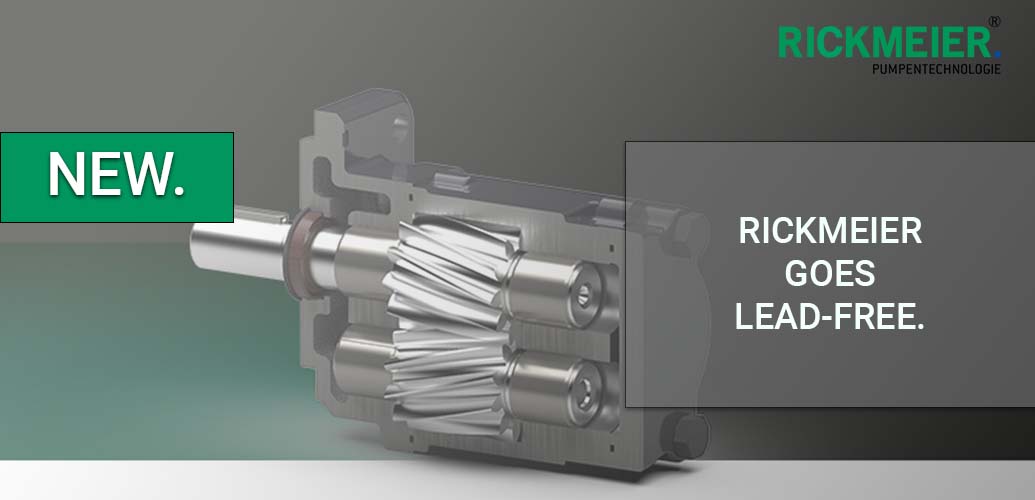 10. July 2023
Constant innovations paired with ecological responsibility, that is RICKMEIER!
After the successful introduction of the new R6 series, we are now relaunching our R5 series and the mechanically driven UNI pumps.
The focus is on the substitution of lead-containing plain bearings with lead-free ones! From now on, we will replace all pumps from the above-mentioned series step by step and supply exclusively lead-free gear pumps from mid-2024 at the latest. In the case of customized products, an individual agreement will be reached with our worldwide customers. Of course, these lead-free plain bearings have been qualified by us as a component relevant to function and service life.
We will be pleased to send you further information on request.
Soon we will inform you about technical and organisational details and present further news like our R5PLUS series as well as the sizes R36 and R46 with integrated DB valve.