Gear pumps / pump units: durable, variable and economical
RICKMEIER gear pumps and pump units perform a broad variety of tasks in a wide range of industrial applications: from lubrication circuits to pressure generation in hydraulic working systems or the transportation of liquids for oils and other flow media. In many applications, they work in the background, quietly creating the preconditions for reliable and problem-free operation of other machines. The gear pumps and pump units can be used in hazardous areas according to ATEX directive 2014/34/EU. Furthermore, essential series of our program can be delivered in the Eurasian Economic Union, as they are marked and certified accordingly with EAC or EAC Ex. 
Gear pumps of the standard series R5
RICKMEIER gear pumps are durable, variable and economical. If you need an oil pump with these capabilities, RICKMEIER is the right choice for you. From the point of view of both purchasing price and operation, the proven external gear pumps of the standard R5 series are the most economical solution for a wide range of applications. Sturdy design and the use of high-quality wear components guarantee long and reliable operations. The rotary shaft seals ensure a particularly long service life which underlines its economic effiency.
In addition to the standard versions, the pumps offer diverse possibilities which allow optimum adaptation to the respective application. The variable modular system of this series makes it possible to implement a wide variety of material, casing, sealing and functional variants.
With their three-part casing, the pumps can be adapted simply and easily to suit customer-specific interfaces through the use of customised casing components. The RICKMEIER engineers and technicians will find the optimum solution for any application! The gear pumps can be supplied in accordance with ATEX Directive 2014/34/EU in the potentially explosive atmospheres. In addition, major series with EAC or EAC Ex marking can be supplied to the Eurasian Economic Union.
Standard version: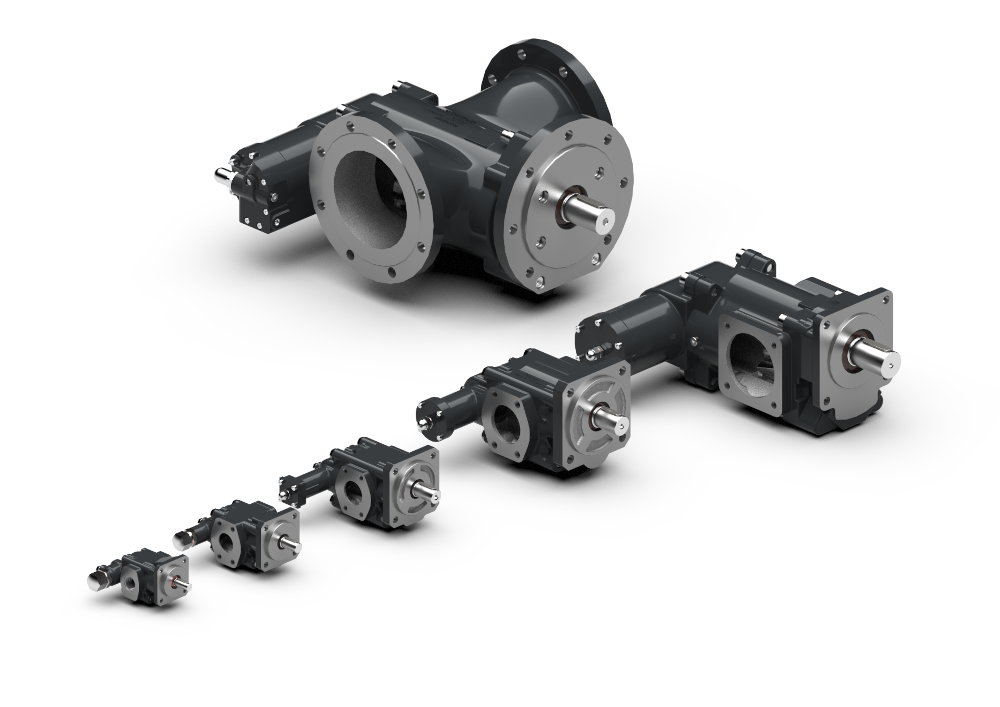 Gear pumps of series R25 to R105 with pressure relief valve
Gear pump with pressure relief valve in cross-section (example: R25)
Special versions (examples):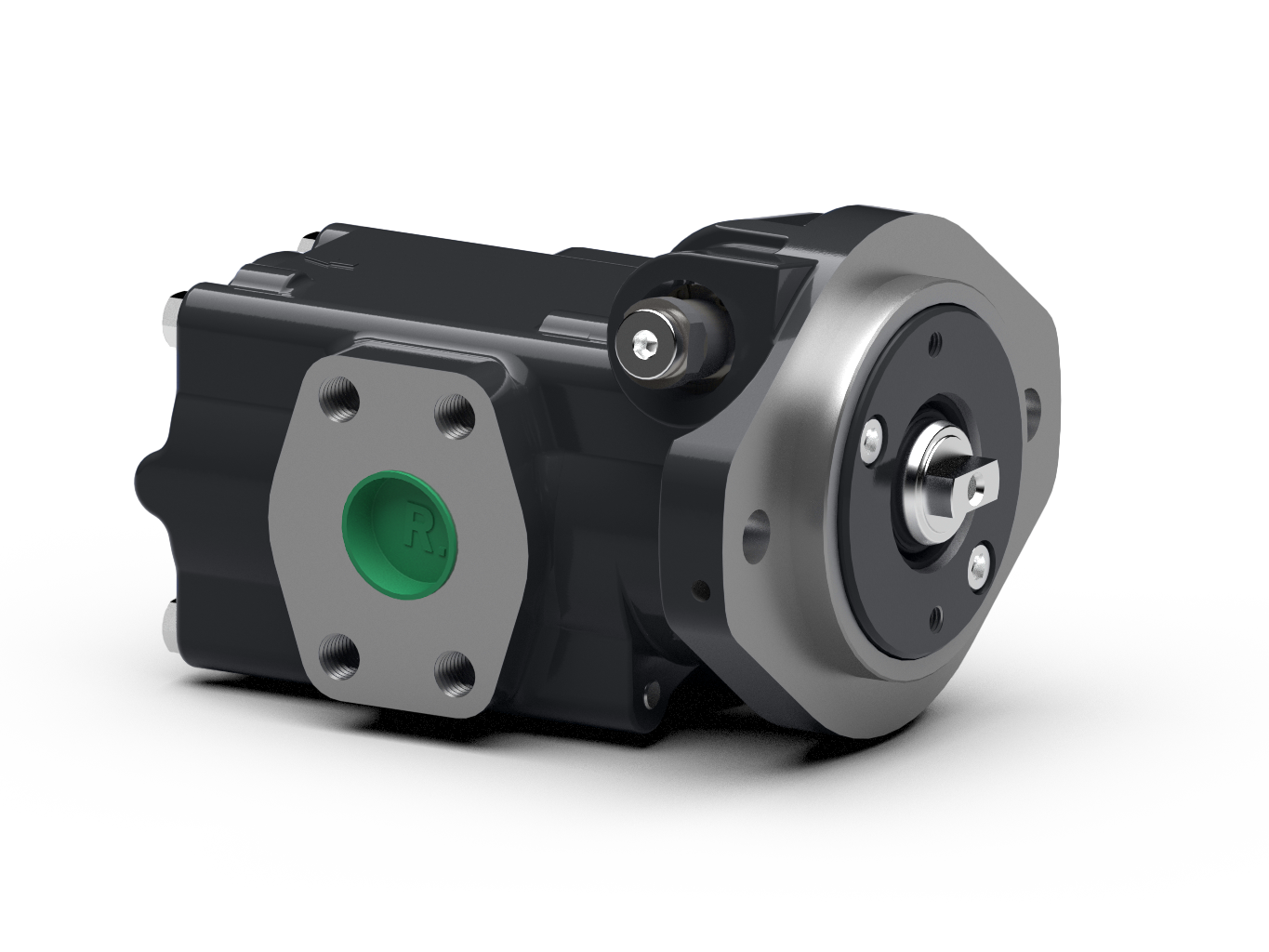 Gear pump with driving cover executed as an oval flange with integrated pressure control valve, shaft end with tappet (example: R25)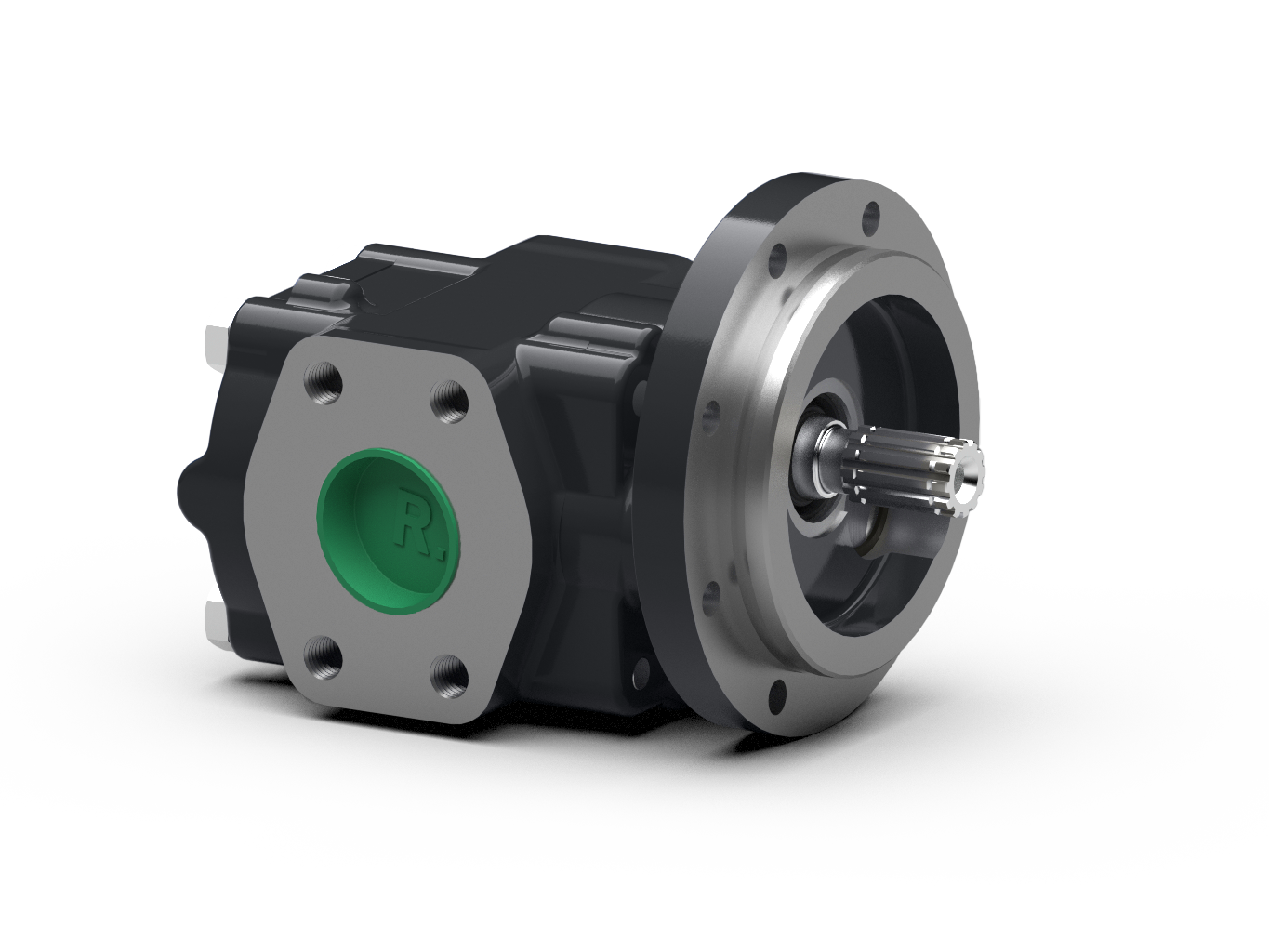 Gear pump with driving cover executed as a round flange with integrated pressure relief valve, shaft end with splined shaft profile (example: R35)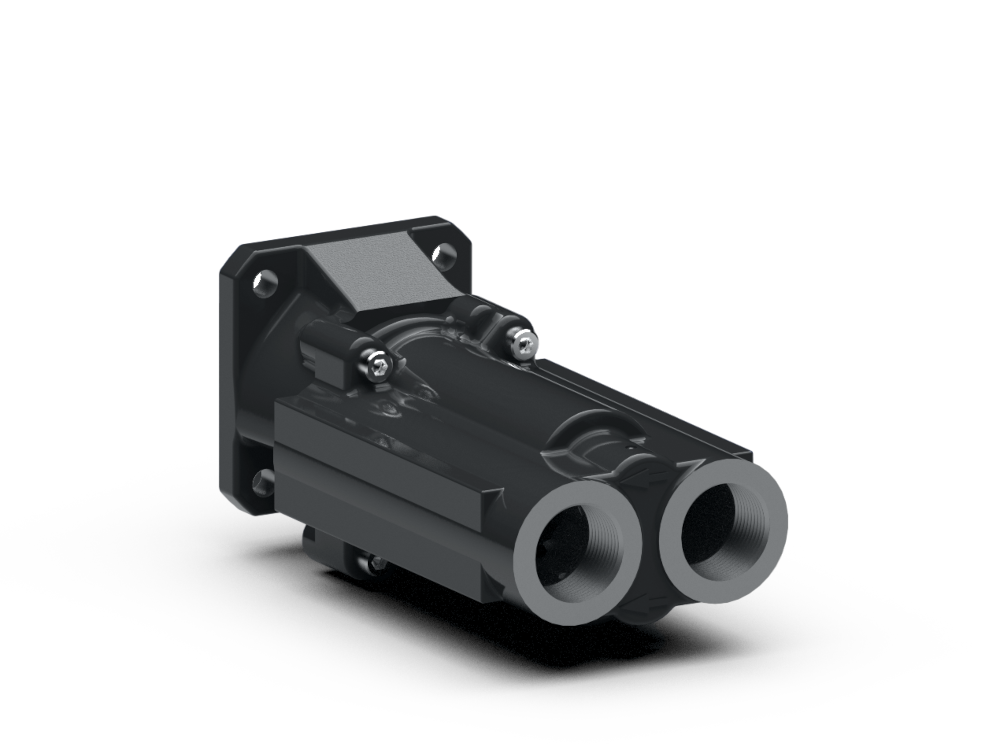 Gear pump with gear casing with axial pipe connections (example: R25)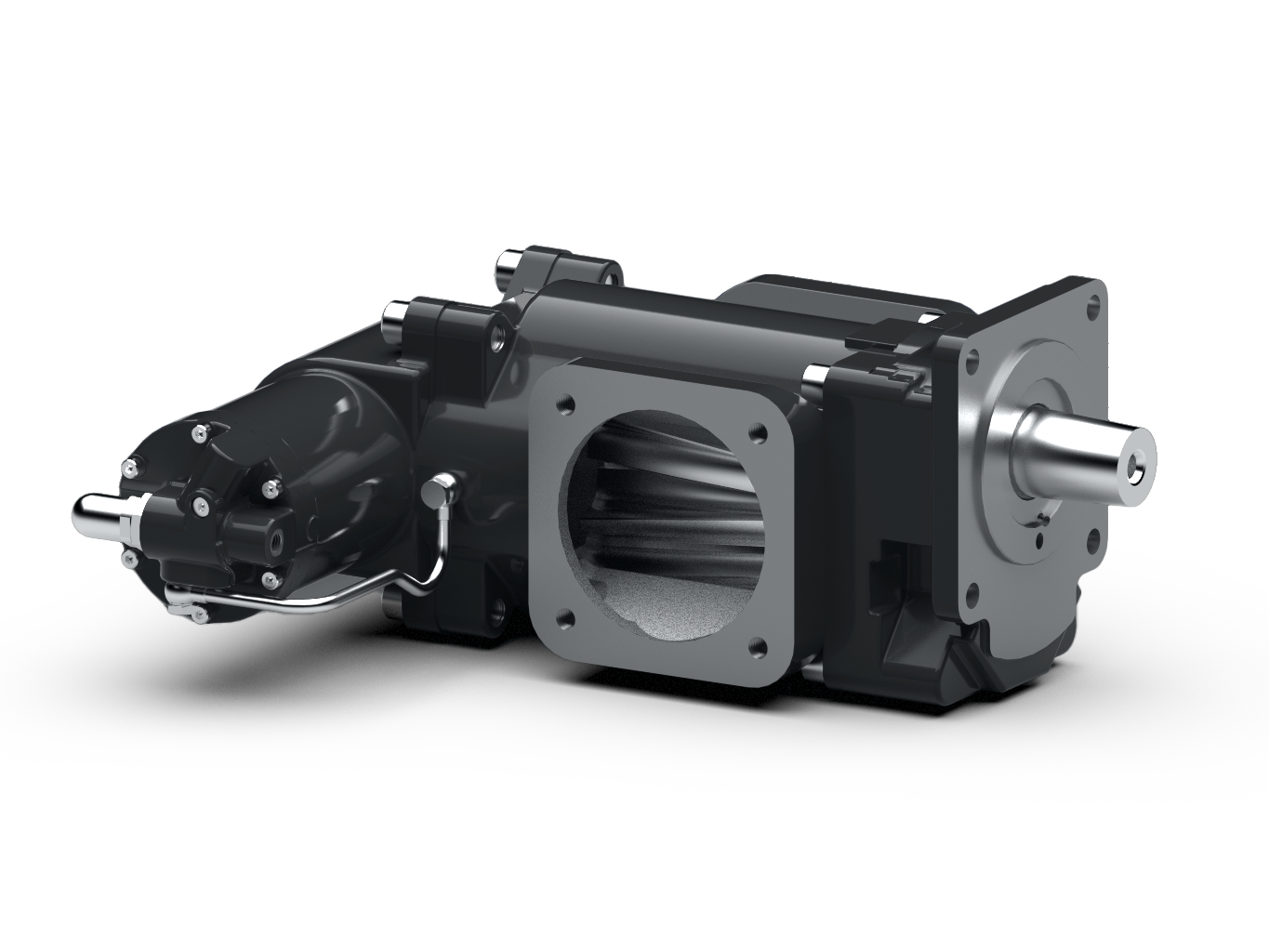 Gear pump with tapered shaft end and pilot-controlled pressure control valve (example: R95)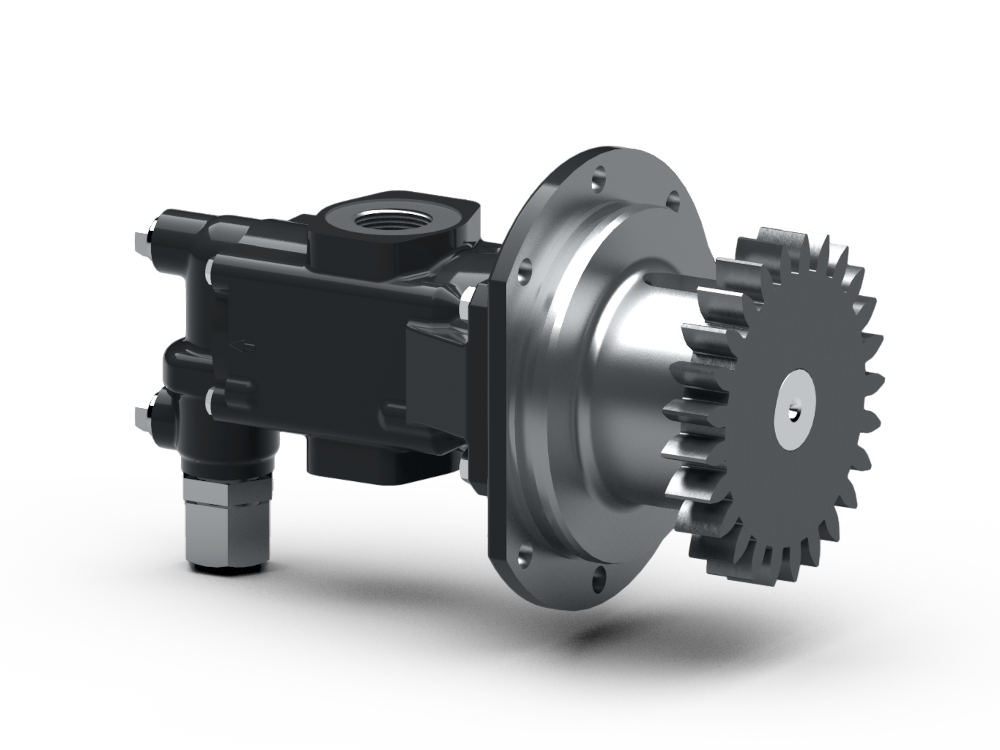 Gear pump with attachment bearing unit (example: R25)
Gear pump with reversing valve (example: R45)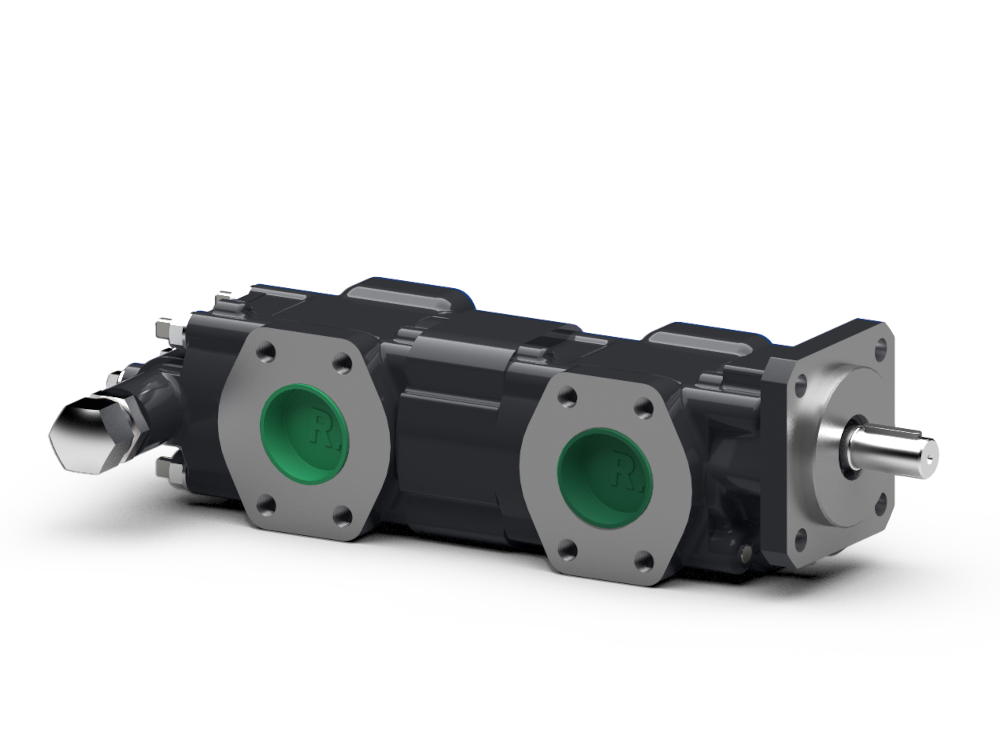 Double pump with pressure relief valve (example: R35)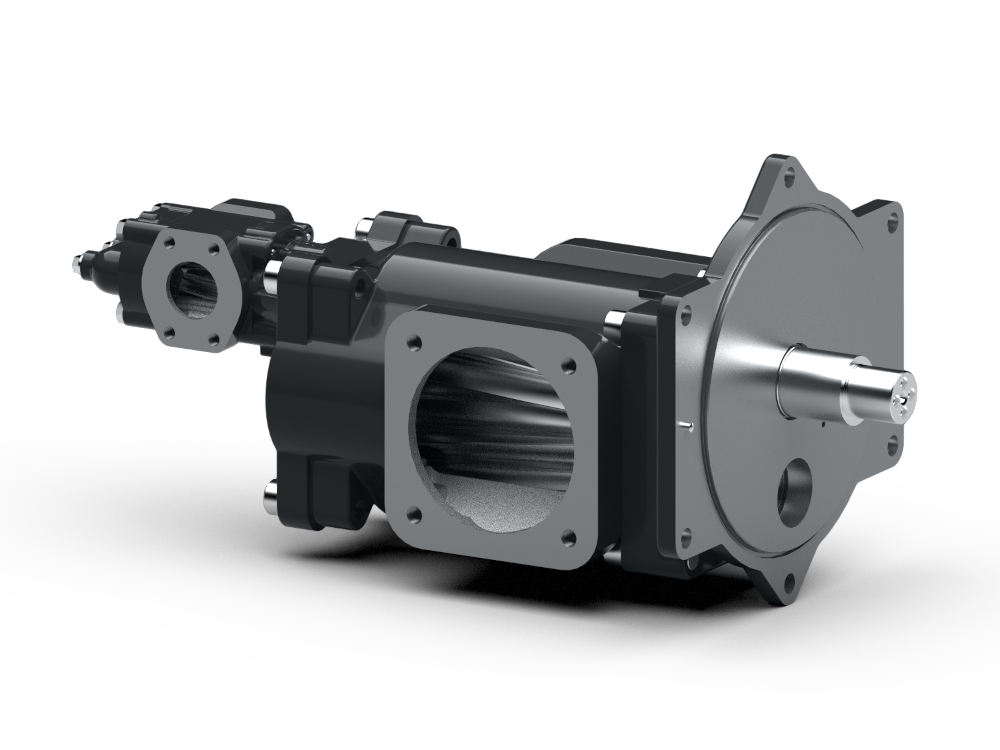 Double pump with special driving cover and pressure relief valve (example: R95+35)