Gear pumps / pump units: durable, variable and economical
RICKMEIER gear pumps and pump units perform a broad variety of tasks in a wide range of industrial applications: from lubrication circuits to pressure generation in hydraulic working systems or the transportation of liquids for oils and other flow media. In many applications, they work in the background, quietly creating the preconditions for reliable and problem-free operation of other machines. The gear pumps and pump units can be used in hazardous areas according to ATEX directive 2014/34/EU. 
Pump units series R5
All gear pumps of the R5 series can be supplied as a unit with electric motor, bracket, clutch and other accessories.
Equipped with three-phase asynchronous motors as standard, but also available with single-phase AC motors and DC motors of various voltage levels on request. Motors can be supplied in a wide range of versions to suit individual customer requirements, in compliance with various standards and efficiency classes – please contact us. Pump brackets, unit feet and clutches are also available in various designs and materials.
.Gear pumps with magnetic coupling
Standard version: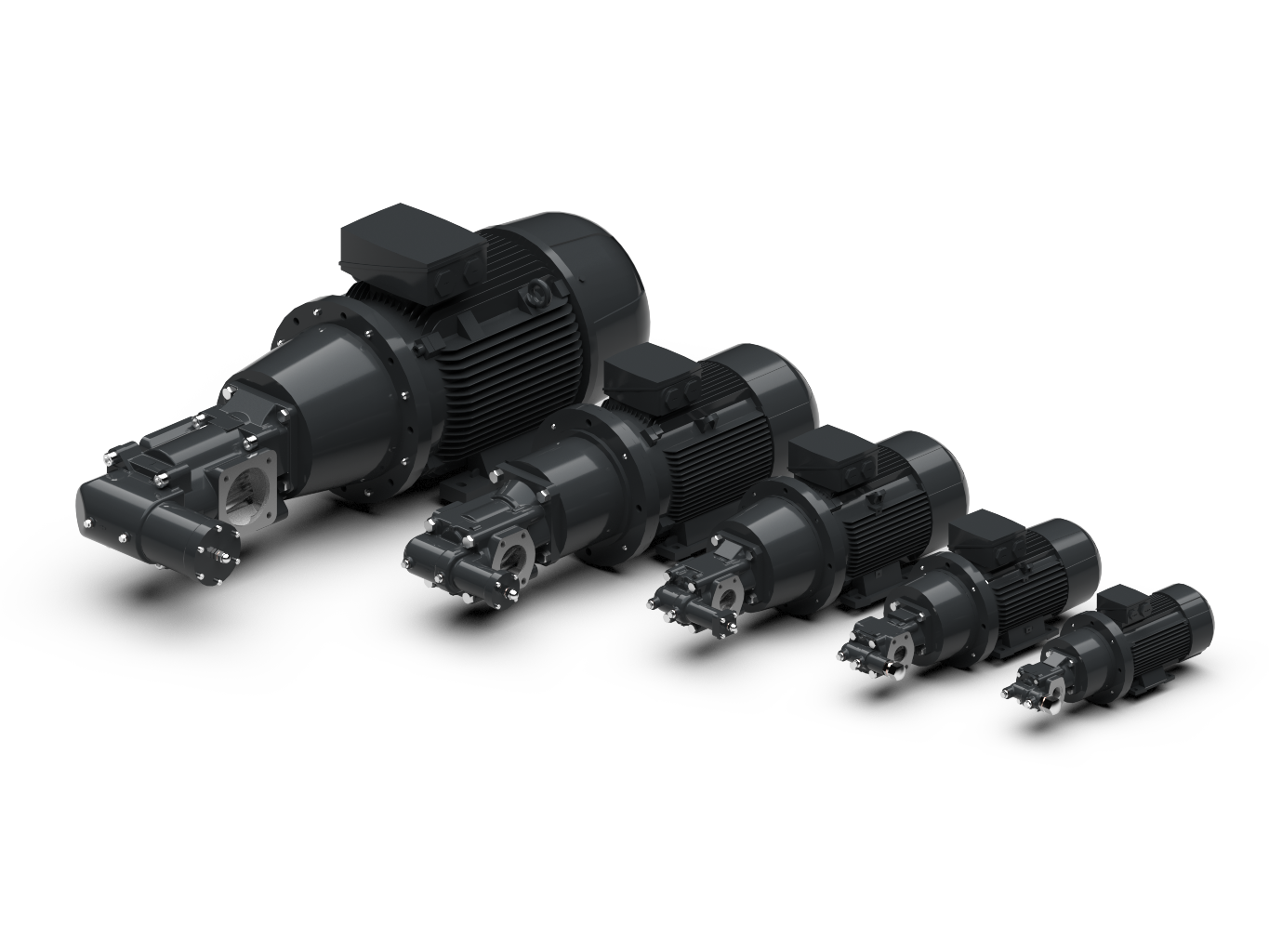 Pump units of series R25 to R95 with pressure relief valve
Special versions (example):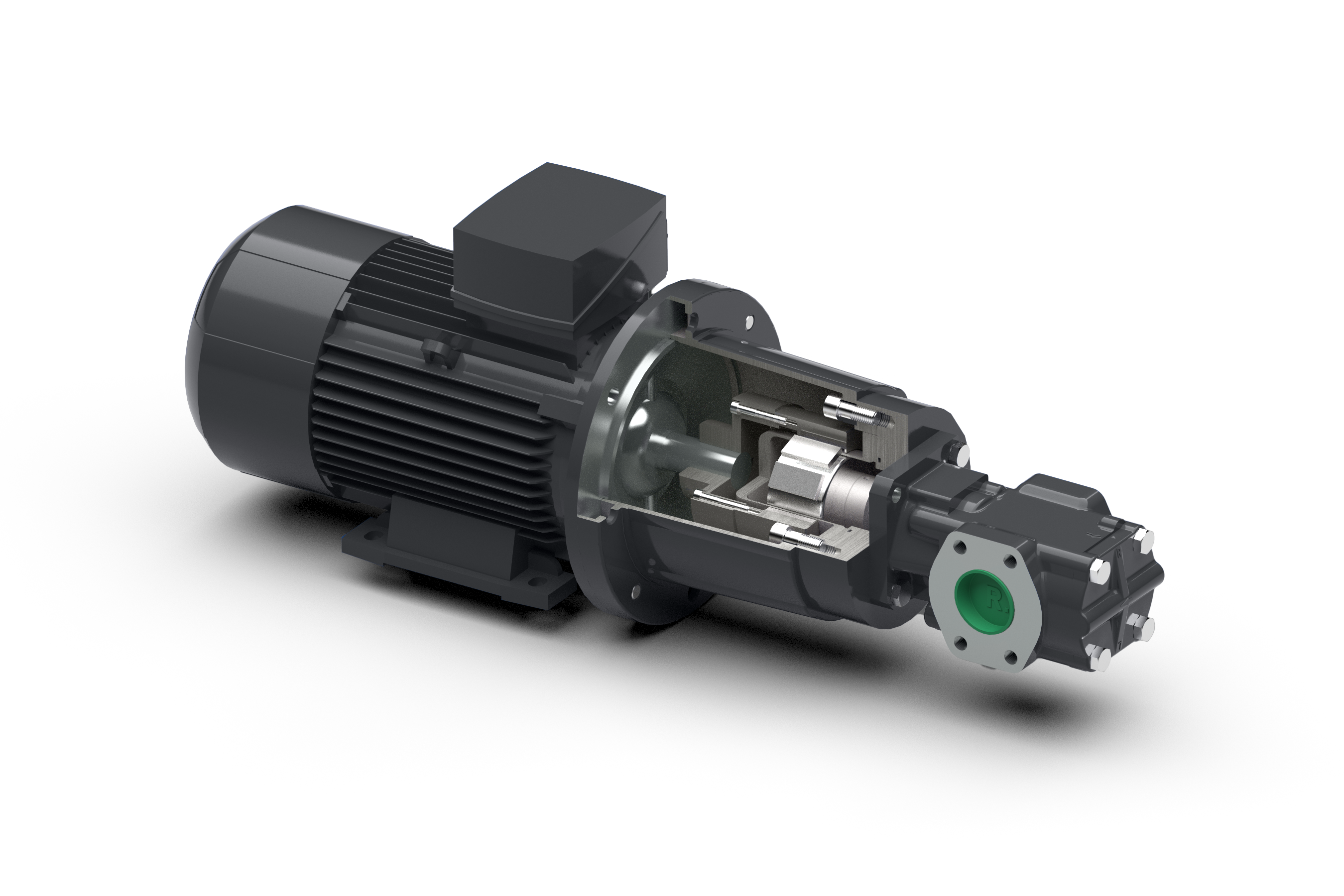 Pump unit with integrated magnetic coupling in cross-section (example R35)
Pump unit with pump unit foot and integrated frequency converter (example R25)